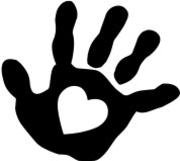 Zone 316 is an awesome place for Kids to come learn and leap with the Lord! All school aged children are welcome to attend this wonderful kids club! We engage in many different activities. Anywhere from educational videos, to craft time, sing-alongs and dress up plays and inter-active learning!
Zone 316 meets Sunday mornings at the Battle Creek Recreation Center from 10:45 am to 11:45am
Endorsed by Light the Way Church with Pastor John Magee; an Assemblies of God Fellowship located in Cottage Grove, Minnesota.
Zone316 is modeled after Sunshine Club; started by Mrs. Peters, who for over 40 years opened her home and camp to kids of all ages and backgrounds. It is also modeled after Rainbow Club and RiverKidsClub, after schools clubs spear-headed by Tina Johnson, who has over 30 years of children and teen club commitment. Please visit Zone316, and let our fabulous staff serve you.